Lessons from successful poultry research
5 min read

Genetic upgrading research advantages
In operation, hatching eggs of selected lines are sold to families raising poultry. Local broody hens hatch the eggs.
The chicks are raised by the hens and adapt easily to the environment. The distribution of hatching eggs is thus the least costly and most efficient method of genetic upgrading.
This method has  the following advantages and disadvantages.
Advantages
Advantages of distributing hatching eggs:
x The eggs represent a low project cost, compared with pullets or cockerels.
x The eggs convey 100 percent of genetic improvement, compared with cockerels or pullets, which contribute only 50 percent when crossed with local birds.
x The young chicks are raised under natural conditions from day-old age, and develop or learn scavenging ability.
Disadvantages
Disadvantages of distributing hatching eggs:
x Cockerels are generally more appreciated and accepted by the poultry farmers. This hampers the introduction of improved breeds through distribution of hatching eggs in the same area.
x Transport of hatching eggs under rough conditions and with unsuitable packaging reduces hatchability.
x The total replacement of local chickens by improved birds of exotic origin leads to:
a loss of biodiversity of the local poultry population;
a loss of brooding and hatching ability in the hen; and
a breakdown of the self-sustained system of reproduction at the village level. These are serious problems and must also be considered.
The words that follow come from a prominent Nigerian livestock expert, (Suleiman, 1990), but they reflect the growing appreciation of the genetic and environmental resources placed in the care of all people of all countries: "Perhaps the time has come for us to redefine the ideology for the development of African agriculture and indeed the entire economy.
Also read:
Housing in free range systems
Africa going green and digital with agritech enterprenuers
One in five millionares in Netherlands is a farmer
How a Kenyan farmer penetrated Tanzania and Uganda markets.
Is what you feed your poultry too much or insufficient?
African agricultural ideology appears to be based on the premise that the genetic resources indigenous to the continent are inferior to those found elsewhere and as such they must be replaced or diluted to a large extent by  genetic materials foreign to the continent.
Similarly, we have viewed our environment as hostile and, in fact, a direct threat to our existence.
These postures have prevented us from capitalizing on the strengths of our genetic and environmental resource endowments.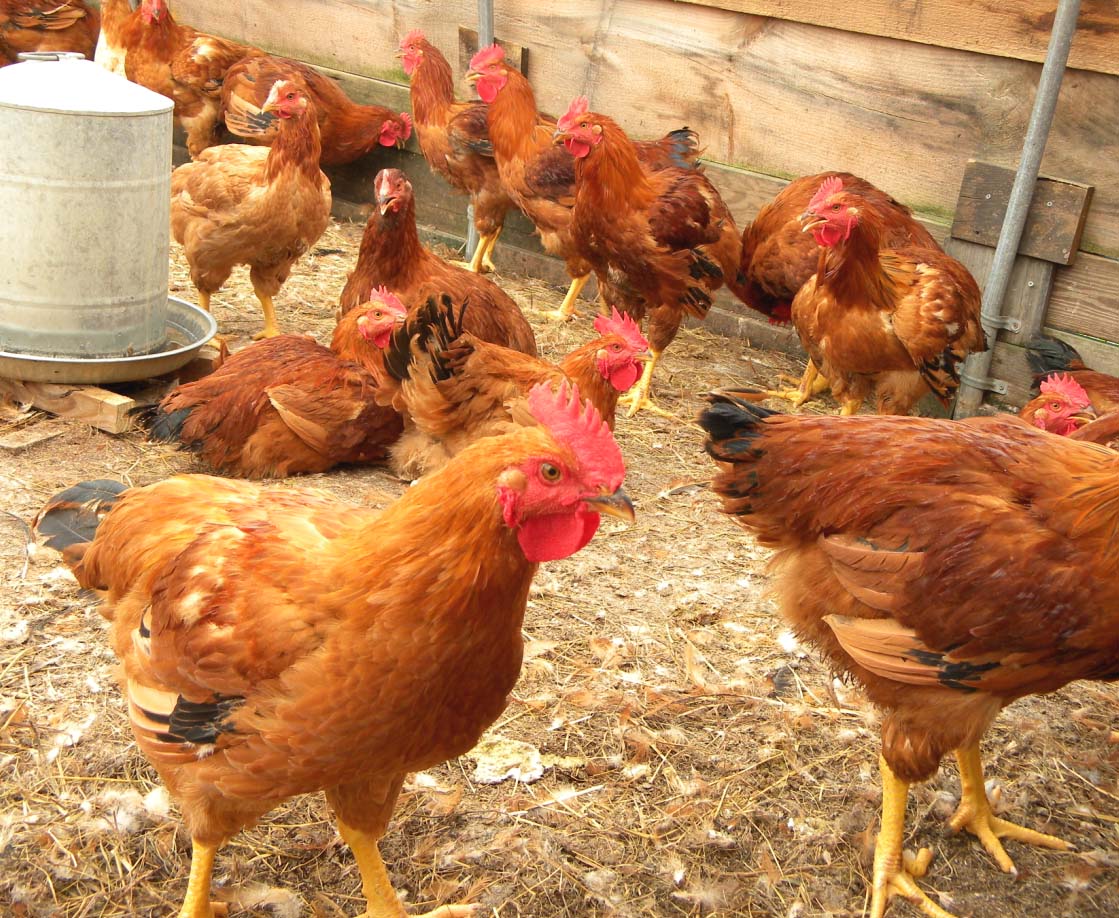 We must move from a position of emphasizing the weaknesses of our resource endowments to one of amplifying their positive aspects, while seeking to overcome the weaknesses inherent in them."
Vaccination
Protection against Newcastle Disease requires three vaccinations during the six-month growing phase of pullets and cockerels.
Depending on local conditions, between two and three vaccinations per year are needed for adult birds. Because of the limited resources of government veterinary services, it is necessary to build networks of private veterinarians, veterinary assistants and vaccinators to provide preventive veterinary care in remote rural areas, and to ensure a reliable supply of vaccines (with a cold chain for the storage and distribution of conventional vaccines).
Case study
In Bangladesh, the Department of Livestock Services established such a cold chain from the vaccine production laboratory to the village level in 1984. Within three years, 4 500 poultry farmers (especially women) were trained as village poultry vaccinators.
The full cost of vaccination was charged to poultry producers in order to sustain the full cost of vaccine production and distribution.
When it is possible to extend this fee to partly cover an extension service, it can result in the creation of a partly privatized poultry extension service. Such a system, financed by vaccination fees and the sale of exotic birds to farmers, was established in Sao Tome and Principe.
Strategy combinations
A combined approach, including vaccination against Newcastle Disease, the provision of a regular water supply and feed supplements (household waste) and special care for the young chicks during the first weeks of life (for example, through improved night shelters and creep feeders), increases the number of eggs laid by about 100 percent as well as increasing the number of chickens raised per hen/year to between 10 and 12.
The introduction of genetic improvement, in combination with further improvement in feeding (compound feed), housing (semi-confinement) and health (full vaccination and antiparasites), will again increase egg production by approximately 50 percent and egg weight by 60 percent.
I hope this article was helpful to you, read more of our articles to learn more about poultry farming and agribusiness.
Like us and follow @MkulimaTODAY  facebook | twitter | Instagram | pinterest ,share  this article and leave comment