Providing feed to chicken
5 min read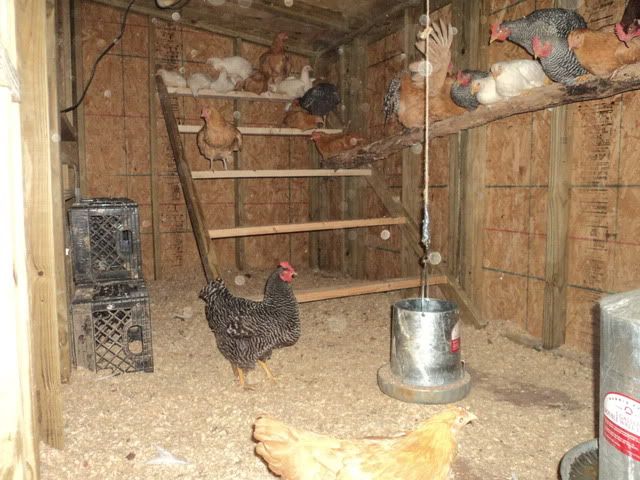 In both intensive and semi-intensive systems, your laying hens need constant access to food and water, and feeders should be distributed evenly throughout the chicken house.
In the semi intensive system, birds scavenge during the day, mostly for protein (from such sources as insects, worms and larva), minerals (from stones, grits and shells), and vitamins (from leafy greens, oil palm and nuts), but energy supplements such as maize, sorghum and millet are important for higher productivity and should be given.
Feeders
I recommend a  good feeder should be:
x durable enough to withstand frequent cleaning;
x stable enough not to be knocked over;
x of the correct height and depth;
x bird proof (such that birds cannot get into it or roost in it); and
x equipped with a lip to prevent birds from spooning feed out onto the floor with their beaks. I put no more than one-third full of feed in my chicken feeder , and  should be level with the back of the birds, to prevent them from scratching contaminated litter into the feeders and to limit feed wastage.
I achieve this by   adjusting the height of the feeder itself.
To reduce spoilage and mould problems, I  feed  my chicken  at sunrise and at about 14.00 hours (or more frequently if the birds empty the feeder), with all feed finished by sundown.
Construction of a feeder
You can make feeders from wood, sheet metal or bamboo, and are best suspended from the roof to keep rats out.
You should be able to adjust the height of the feeder. Supplementary vegetable matter should be fed at beak level, either hanging from the ceiling wrapped in a string or placed in a net or placed in a floor-standing hopper with wire or slatted sides. It should not be thrown on the floor.
You can measure your feeder space as the linear distance of lip available to the birds. This is either the circumference of a round tube-feeder tray or twice the length of a trough if the birds feed from both sides. If troughs are used, at least 10 cm of feeding space should be accessible to each bird. When circular feeders are used, there should be at least 4 cm feeding space per bird.
Creep Feeders
I use creep feeders  to enable baby chicks to have access (by "creeping" through a small doorway) to high-quality (high in energy and protein) feed, while blocking access to larger sized birds (especially the chicks' mothers).
Construction
The conical (open at the top and base) creep feeder can be made from split bamboo strips approximately 0.5 to 1 cm wide, bound at the joints with string or wire.
The base of the creep feeder can be 75 cm in diameter and 70 cm high, with an access hole (reinforced to form a carrying handle as well) about 20 cm wide at the top. The gaps between the upright slats can be 2 to 3 cm at the bottom and about 1 cm at the top.
The flexibility of the bamboo strips allows the size of the entryways to be enlarged, as the chicks grow bigger. If the chicks are reluctant to leave their mothers' side, then a more tightly formed weave can prevent their exit once they are placed inside the cone through an opening at the top. The bamboo can be preserved from insect attack with a coat of used engine oil.
Also read:
Poultry production systems
How to produce eggs during chilly weather
Nutrition
Better nutrition for young stock boosts their immune response to disease challenge and to vaccine response by developing full immunity. Gunaratne et al (1994) reported that chick mortality rates could be reduced by the use of creep feeders but that this did not increase the growth rate. However, when the household waste was supplemented with protein and fed in the creep feeder, both the growth and the survival rate of chicks increased (Roberts et al., 1994).
Demonstrations shows that annual egg production can be doubled because of the increased laying time available to the hens if their chicks are fed in a creep feeder after hatching (Pratseyo et al., 1985). If the gaps in the creep feeder are adjusted, it can also be used for  growers  over eight weeks, and if given less than the full ration, they will learn to compete for food with other chickens.
Like us on facebook @MkulimaTODAY and share this article